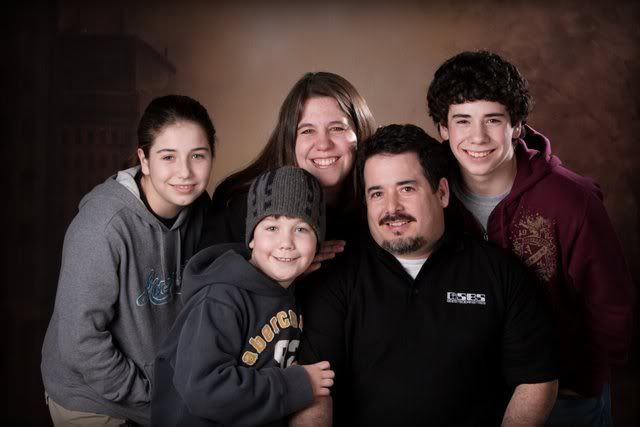 This summer my 19-year-old daughter Kaia went on a mission trip to Guatemala with an incredible group called Side By Side Ministries.  They served at a 400-child orphanage called Nuestros Pequeños Hermanos where they spent ten days constructing a tilapia pond so the children could have fresh fish to eat.  It was a grueling, but amazing life-changing trip for the students as they showed God's love to children half a world away.  My girl was profoundly impacted.
The family that operates Side By Side Ministries has suffered a devastating loss. On October 9th at approximately 5 p.m., their 16-year-old son Sam was driving his mom Kris, brother Josh (10) and sister Amanda (13) to their home in Howard Lake, Minnesota when he crossed the center line on Highway 12 and hit a semi head-on.
The crash was horrific.  Sam was airlifted directly to Hennepin County Medical Center where there is a nationally-recognized trauma center.  Kris, Amanda and Josh were taken to the local hospital, but after further assessment Kris was airlifted to HCMC and the two children were taken by ambulance to HCMC.  Their injuries were massive:
Sam (16) sustained a brain stem injury and never regained consciousness.  He was removed from life support at approximately 3:45 on Sunday, October 14 after doctor's determined he no longer had brain activity.  He passed away a short time later.  Sam was a junior at Buffalo High School.
Kris (mom) sustained a broken clavicle, left femur fracture, subarachnoid hematoma (small bleed in the head in the space that surrounds the brain), small pneumothorax (collapsed lung) on her right lower lobe, and a broken acetabular bone (which helps to form your hip joint). She has already had several surgeries and is experiencing a great deal of difficulty with her vision.
Amanda (13) sustained a hematoma (collection of blood) inside her spleen and has several fractured ribs, and a lot of bruising on her abdomen from the seat belt.  She is the one who phoned her father immediately after the accident before emergency vehicles were on the scene.  She is in 8th grade.
Josh (10) sustained a broken left tibia bone, right ankle fracture, and a broken left clavicle. He has casts on both of his legs and is now in stable condition.
Over the past week it has been powerful to see the Body of Christ come together and surround the Munoz family.  Hundreds of people have been with them at the hospital, worshipping and praying together.  Thousands upon thousands of people around the world have joined in a prayer chain lifting up the family.  More than 18,000 visits have been made to their Caring Bridge website www.caringbridge.org/visit/munoz
For some reason, God decided it was time for Sam to go home.  Sam knew Jesus and had accepted Him into his heart, so there is no doubt he is dancing in heaven now.  Although his family can celebrate his life here on earth, the loss of a child is something no parent should ever have to endure.
The devastating loss of Sam and the serious injuries of Kris, Amanda and Josh have impacted them both emotionally and financially.  They need significant financial help to overcome the debt that will result from this tragedy.
For the month of October, I will be donating $5 to the Munoz family for every book sold through my website. How Do You Know He's Real? contains 34 real-life Christian testimonies from well-known athletes and entertainers. How Do You Know He's Real? God Unplugged, is geared toward youth and shares the profound real-life journeys of 44 younger celebrities.  The uplifting stories in both volumes offer evidence of just how real God truly is in ways believers and seekers alike will find inspiring…truly a gift with eternal rewards. 
If you have ever considered purchasing one of my books but have just never gotten around to it, now is the time to do it.  Christmas is just around the corner, so why not get your shopping done early?  Checks and all major credit cards are accepted on my secure site.  I also autograph all copies, so be sure to make a note if you would like them addressed to anyone in particular.
Please visit www.hesreal.com for more information or contact me at amy@amyhagberg.com.
As the mother of two teenage children, I cannot fathom the pain Kris and Terry Munoz are experiencing right now.  Every time my kids get behind the wheel I feel a lurch in my heart and pray they'll be safe.  I'm not alone; according to the National Highway Traffic Safety Administration (NHTSA), vehicle crashes are the number one cause of death for young people between the ages of 15-20.  And 16-year-old drivers are involved in fatal crashes at a rate nearly five times the rate of drivers 20 and older.
Sadly, it often takes a tragedy to remind us how much we love one another.  Our days go by ordered by obligation and routine and we forget to appreciate the little things in life. Grab your kids, your spouse, your family and your friends, give them a hug and tell them how much you love them.  Do it now, because every day is a gift…we are not promised tomorrow.
He will wipe away every tear from their eyes.  There will be no more death or mourning or crying or pain, for the old order of things has passed away." Revelation 21:4
Peace and grace,
Amy