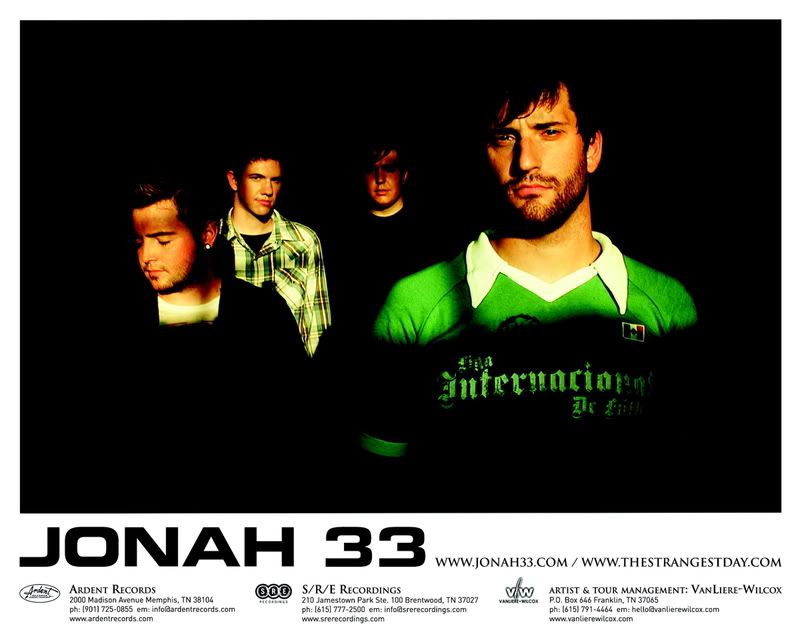 This week's guest (May 22) on GOD UNPLUGGED is Vince Lichlyter, the lead singer of Jonah33, a hard-hitting Christian rock band. Music super stardom isn't what it's all about for Vince. "We're not promised our next breath! And to not proclaim the Gospel with every breath we have is absolutely absurd. People are dying out there!" Vince's story of deliverance from a life of drugs and violence will make your head spin. Now embarking on a solo career, Vince will share some of his brand-new music!
During each episode of GOD UNPLUGGED I chat with famous authors, actors, athletes and recording artists about their faith.  The 60-minute show airs every Thursday at 12 noon Central time (1 p.m. Eastern, 11 a.m. Mountain, 10 a.m. Pacific). Callers are welcome to ask questions during the show by calling (347) 324-5425. 
You can also listen online and ask questions via the chat room by visiting http://www.blogtalkradio.com/godunplugged.
Busy on Thursday – DON'T WORRY!  You can listen to the interview 24×7 by visiting the archives.  You can also hear the recorded show on the homepage of my website www.HesReal.com.
I'll be giving away a copy of my book, How Do You Know He's Real:  God Unplugged to a lucky listener, so don't miss it!