In the Spotlight with Krystal Meyers
By
Amy Hammond Hagberg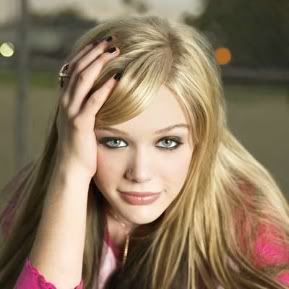 A lot has happened to 16-year-old Krystal Meyers since the release of her self-titled debut album in 2005.  She has graduated high school, received a Dove nomination and  found success not only in North America, but is a teen sensation in Japan.  Her sophomore project, Dying for a Heart, dropped in September of 2006.  I recently caught up with her to chat about her music and her ministry.
AH:  How did you get started in the music business?
KM:    A couple of years ago…  our church went to a summer camp.  Me and a friend decided that in our spare time we wanted to write a song called "Anti-Conformity." We wrote the song and we played it at the end of the week for a talent show that the camp was having.  A month later I got a call from a guy that was at the camp and he asked me to come into the studio to record that song for a benefit CD they were putting together… Then about a little over a year ago we had a showcase in Nashville that all the Christian record labels came to.  It was cool because we struck up interest with Essential… and signed with them in September.
AH:  How exciting!  Has music always been a goal for you or was this out of the blue?
KM:  No, this has always been something that I've wanted to do, ever since I was real little.  I just always knew this was what God wanted me to do.  Like I've never had any other passion, like it's just always been music.  The cool thing was that is.. .I didn't have to go shop out demos or anything – God just kind of brought it to me.  It was pretty awesome.
AH:  The songwriting of a lot of artists is influenced by what they read.  What kind of books are you reading these days?
KM:  I have read a series called "Diary of a Teenage Girl."  I've learned to base my moral walk with a lot of their stuff – about courtship and stuff like that.  And so definitely those books.  And then there's the book called "Traveling Mercies" by Anne Lamott.  That's a Christian book and that definitely had an impact.  It's probably one of my favorite books, I've read it like 3 times over. 
 
AH:  Who would you say your musical influences are?
KM:  Definitely rock Christian bands like Blindside, Mae, Further Seems Forever, Dashboard Confessional, Chevelle – anybody that's pretty much like the rock scene has had some sort of influence over me. AH:  Who would you compare yourself to in mainstream music?
KM:  I've been compared many a time to Avril, which I can see, but you  know that's because there aren't a lot of people to compare to.  There's not a lot of girls that are doing like the solo, pop/punk thing.  But of course Avril has completely different morals and all that kind of stuff.
AH:  What has God been teaching you lately?
KM:  God has basically been teaching me about surrender and everything.  With the single, "The Way to Begin"… I still have to keep reminding myself, you know, it's not just a single that's on the radio, like I need to be living that…  in the beginning there'd be shows and some days it would be awesome and the crowd would be completely into it and other days, like the crowd would be really small and not as enthusiastic.  And so I wouldn't perform.  But God just kind of had to teach me … you don't deserve to have these people here and yet there are 50 people out in that crowd and you've got a message from me that you need to get across.  And so you need to perform like there are a thousand people out there … I've also learned that the shows where we've just been "too busy" to stop and pray before we get on stage – those shows have been terrible.  So now I just have to remember, I have to turn this whole career and you know this show and everything that I'm hearing to Him because otherwise why should it go well?  Because otherwise I'm just doing it for my own self worth, my own glory.  And it's all for God.
AH:  It's really exciting that your single, "The Way to Begin" hit #1.
KM:  Yeah, I'm so thrilled about that, I'm so excited.
AH:  Between that and Christianity Today saying that you're one of those to watch, I'm sure that's bringing with it some pressure as well.  How do you deal with that?
KM:  Really, I don't feel much of a pressure.  I mean, I know that I have to watch what I say and make sure that my relationship with God is solid and stuff … I don't want to think of it as a pressure I guess.  I'm just doing what God wants me to do and trying to stay on the right path.
AH:  When you write a song how does it develop for you?  Is it the lyrics, is it the music? How does that work?
KM:  Actually I don't have one set style.  Sometimes I'll have lyrics in my head and I just go sit down with my guitar and work something out.  Other times I'll just be fooling around on the guitar and it's like "Oh, I like that," and start humming something then throw out lyrics.  Which is usually how it kind of ends up happening.  Either way there's just no set agenda.
AH:  How is it for you being a young woman out on the road?  Do you sometimes worry about being on the road with so many guys – have you had any problems with that yet?
KM:  Not at all.  I mean, yeah, I'm the only girl and stuff except for basically my road manager is a girl.  There's no problems at all.  Everybody is like a brother to me – we all guard each other's backs and stuff.  We just have fun, there's no problems at all.  I have so much fun.  I'm not much of a girlie-girl and so it's not hard for me to be living out of a suitcase and wake up with completely dirty hair and you know just go out and do a show.  I'm just having a blast. 
AH:  Do you get lonely for another girl?
KM:  I was really afraid of that at first, you know.  It's good to have a cell phone and be able to call my best friend.  And I talk to my mom every day.  It's good to have a female road manager out there because she's older than me – she's 20 and she's about to get married – and it's really cool to just be able to hang out and talk with her in the hotel room and stuff after everybody's gone.
AH:  What message would you like to share with your young audience – what's the most important thing?
KM:  Definitely what I said before about the whole anti-confirmity thing.  Just you know, going against the flow of what, you know,  the world wants you to do.  There's a lot of pressure especially at my age in high school and stuff.  You're at the age where you kind of have to determine who you are and like what your stance is in society.  It's just a lot of, you know, a pulling undertow wanting to take you down and stuff. It's just basically to go against the flow of that and to keep on the right path.  The whole anti-conformity thing.  Again, becoming the person that God wants you to be and not becoming the person that the world wants you to be.  Keeping your head on straight.
Amy Hammond-Hagberg is an internationally published freelance writer. Her work has appeared in magazines all around the globe. She is also the author of three books: How Do You Know He's Real: Celebrity Reflections on True Life Experiences with God, and How Do You Know He's Real: God Unplugged feature the Christian testimonies of famous actors, recording artists and athletes. She also wrote the book, My Favorite Christmas (Integrity House, 2006), which shares precious holiday memories by noted celebrities. Find out more on her website, www.amyhagberg.com.